Currently browsing the "
An Inconvenient Sequel

" tag.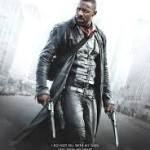 The Dark Tower. I'm not a Stephen King purist so I didn't go into this movie with the same high expectations as those who've read the series of books that The Dark Tower is based on. Perhaps that's why I liked it – not a lot, but enough to slot it into the "acceptable summer cinematic escape" category for the 12-and-up crowd. It's an action adventure fantasy flick with a confounding plot that boils down to a physical and psychological battle between good (Idris Elba as gunslinger Roland) and evil (Matthew McConaughey as creepy Man in Black) across parallel universes.