Currently browsing the "
Andy Muschietti

" tag.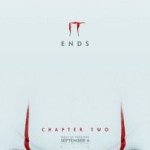 And so – barring any future studio or literary shenanigans – IT ends.
IT Chapter Two is the creepy, edge-of-your-seat follow-up to the creepy, edge-of-your-seat horror film that hit the big screen in 2017. If you've read the book it's based on (Stephen King's second-longest, at 1138 pages), then you're not only a glutton for punishment, you have a pretty good idea how it all plays out. I went in without a clue. I emerged a tad worse for wear psychologically, but generally satisfied with the film – and its ending.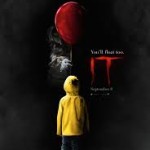 I get it now. The creepy clowns. The red balloons. The yellow slicker. The references to "You'll float too." All things I'd be privy to had I read "IT" (the Stephen King novel) or seen IT as a television mini-series in 1990. Alas, the big-screen adaptation of IT served as my introduction to IT, and I can honestly say — as a reluctant horror-moviegoer — IT is scary good, and probably scary great for ITs die-hard fans.