Currently browsing the "
Beach Boys

" tag.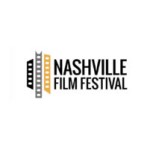 This was my first time (virtually) attending the Nashville Film Festival. It is close enough for me to drive over, but that was not possible this time around. They had a great slate of films spread over a week. But sadly a lot of the films I'd have loved to see were only available in person, mostly the big prestige flicks. Nevertheless, I did get to see quite a few worthy films from the comfort of my couch. Below is my rundown.
The films are: Brian Wilson: Long Promised Road; Fanny: The Right to Rock; Everybody is Looking for some Light; Poser; Leftover Feelings: A Studio B Revival; 7 Days; Window Boy Would Also Like To Have A Submarine; Potato Dreams; Porcupine; The Good Traitor; Huda's Salon; Green Sea; Ayar; Luzzu.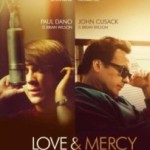 I will admit right up front that I was never a fan of The Beach Boys. So I put this film off and that was a mistake. While Brian Wilson may be the central character, Love & Mercy is much more than the story of a famous boy band. It's a sweet redemptive love story wrapped in a harrowing tale of mental illness. It stars John Cusack and Paul Dano as Wilson at different key periods in his life. And both of them deserve high praise for their portrayals of the creative genius with enormous problems. Not being a fan of the music, I was surprised by how beautifully it was put together and ultimately how much I liked this film.