Currently browsing the "
Beate and Serge Klarsfeld

" tag.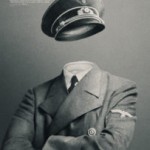 This timely documentary takes on a huge question: Can we ever really understand Hitler and people's endless fascination with him? It's a daunting task, since there have been countless other documentaries, books, and fictions dedicated to that same quest. The filmmakers flit around the world talking to experts and provocateurs who have been thinking on the question for decades. The title comes from a book by Sebastian Haffner, with its chapter titles serving as the structure of the film and jumping off points for discussion. Directed by Petra Epperlein and Michael Tucker, The Meaning of Hitler is less a history lesson than a frightening illustration that the very conditions that allowed for Hitler are present and growing today.