Currently browsing the "
Betty White

" tag.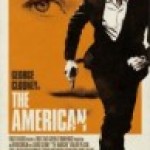 We're moving out of the summer blockbuster kids' movies and into the fall when traditionally a more serious adult roster hits the screens. This year? Well, there are a few that seem Oscar worthy, several with our favorite men headlining, a couple that look like real chick flicks and what just might be some nice comedies. See for yourself.
The Proposal is the kind of movie you can take your mother to. In fact, I did, and we both enjoyed it. A pretty standard romantic comedy, it was a fun diversion on a rainy day.