Currently browsing the "
Brooklynn Prince

" tag.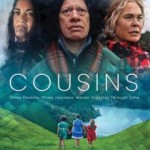 I watched these two indie films back to back. Both of them deal with a girl growing up with just about every kind of obstacle thrown in her way. One takes place on a planet far away in a not so distant future. The other takes place within the Māori community of New Zealand in the mid-20th century. Young Remmy in Settlers is played by Brooklynn Prince who made her splashy debut in The Florida Project four years ago as a kid running around looking for adventure and getting into trouble. She's more serious this time around, but still pretty much doing the same thing, only on a desolate planet instead of backwater Orlando. Young Mata (Te Raukura Gray) in Cousins is not so lucky. She's been ripped from her Māori family (including two female cousins) and adopted by a loveless white woman. Both girls weather adversity as they grow to adulthood, but both come out of it all battered but still standing.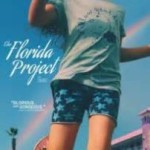 The Florida Project is from Sean Baker who brought us the wonderful Tangerine in 2015. It has a similar vibe, just a step up from documentary without a lot of story development. Where that one was on the streets of LA, this time it's summer in Orlando. School's out for a group of kids who live in low-rent motels not too far from Disney World. They spend their days running around looking for adventure and getting into trouble. 6-year-old Moonee (Brooklynn Prince) is the center of it all. She's foul-mouthed and full of piss and vinegar, just like her ne'er-do-well mother Halley (Bria Vinaite) who definitely loves her, but can't really take care of anything. Mom's figured how to get what she needs to hang on, but not much more. And the motel manager Bobby (Willem Dafoe) is seconds from throwing them to the curb.