Currently browsing the "
Chris Evens

" tag.
I caught this one at Middleburg, and sadly it was my biggest disappointment of the festival. As whodunits go, the jig is up pretty early on. But it has so much going for it, with a killer cast — Christopher Plummer, Daniel Craig, Chris Evans, Jamie Lee Curtis, Michael Shannon, Don Johnson, Toni Collette and Ana de Armas — and a fun setup, that I kept hoping. It is of course difficult to review since it depends on the element of surprise, and director Rian Johnson (Star Wars:The Last Jedi) even filmed a "don't tell anyone the secret" spot to go before the movie. So here's what I can tell you: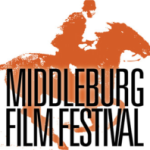 Another super tiring weekend in the bucolic Virginia hamlet of Middleburg watching more films than I should! I predicted early on that this festival would outgrow itself and I think it has come to that point. Too many people know about it and the growing pains have become chronic overcrowding at venues without room for expansion. I'm already searching for another festival for next year. (All suggestions are appreciated.) I saw fewer films this year, too, just nine — Marriage Story, The Capote Tapes, The Aeronauts, Frankie, Waves, The Report, The Two Popes, Atlantics, and Knives Out. I only gave one of them four stars and several were surprising disappointments. For too many it was great cast and great performances in an otherwise just okay movie. Here's my list with trailers and my preliminary impressions. Full reviews of select films will come later, so check back.