Currently browsing the "
coronavirus

" tag.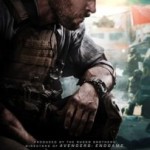 It appears quite likely that battered and bloody mercenary-with-a-conscience Tyler Rake will live to see another day, and facilitate another extraction, amidst a barrage of gunfire, RPGs, exploding helicopters and myriad villains. If you've already watched Extraction, fast becoming Netflix's most-watched feature film ever, then it's possible you weren't quite sure if the epilogue was designed to leave the door open for Rake's return. Ka-ching. Wonder no more. Screenwriter Joe Russo has already agreed to pen another installment of the action thriller based on the 2014 graphic novel "Ciudad" by Ande Parks. But let's be real. I didn't watch Extraction for Russo or director Sam Hargrave's footprint (embossed on several Avengers movies). I watched it for Chris Hemsworth (Thor, Rush). The Aussie doesn't disappoint, even if the film itself does come off as a John Wick wanna-be. With John Wick: Chapter Four pushed way back to a post-pandemic (hopefully) May 2022 release date, Extraction serves as a serviceable placeholder.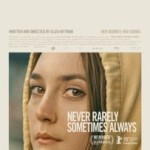 Never Rarely Sometimes Always is a film that I would surely endorse watching if and when there's talk again of overturning Roe v. Wade or further eroding abortion rights. But right now, when our focus is squarely on the Coronavirus and escaping the dread of the Coronavirus, Never Rarely Sometimes Always is a film that even ardent supporters may want to relegate to the back burner. Unless, that is, you're psychologically inclined to indulge in some at-home viewing that is reserved and grim and poignant and raw, providing an authentic take on one teen's intensely personal journey to abort an unintended and unwanted pregnancy.