Currently browsing the "
Dame Judi Dench

" tag.
There are movies that only the British seem capable of pulling off, populated with non-caricatured older people who have depth and interesting stories to tell. The Best Exotic Marigold Hotel is one of those films. Of course, it doesn't hurt that those old people are played by some of the most talented actors in the world, Dames Judi Dench and Maggie Smith, Bill Nighy, and Tom Wilkinson, and directed by John Madden who brought us Shakespeare in Love. It is funny and sweet with just the right amount of romance and a bit of drama tossed in to make it a thoroughly entertaining ride.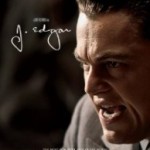 What a strange man, that J. Edgar Hoover! And yet – for nearly 50 years – he managed to wield tremendous power and influence as the controversial head of the Federal Bureau of Investigations. This biopic seeks to show us how, and why.