Currently browsing the "
Deborah Lipstadt

" tag.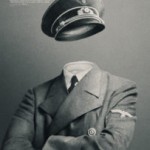 This timely documentary takes on a huge question: Can we ever really understand Hitler and people's endless fascination with him? It's a daunting task, since there have been countless other documentaries, books, and fictions dedicated to that same quest. The filmmakers flit around the world talking to experts and provocateurs who have been thinking on the question for decades. The title comes from a book by Sebastian Haffner, with its chapter titles serving as the structure of the film and jumping off points for discussion. Directed by Petra Epperlein and Michael Tucker, The Meaning of Hitler is less a history lesson than a frightening illustration that the very conditions that allowed for Hitler are present and growing today.
I hate to get political in a review, but it's hard to watch Denial and not think about what's happening in the current election cycle. A guy with an inflated ego and a propensity for spouting lies and crazy theories manages to convince others that he is being wronged. Sound familiar? That's sort of what happens in Denial. The film is based on the true story of a legal battle between American historian Deborah Lipstadt (Rachel Weisz) and British historian David Irving (Timothy Spall). In 1996, Irving sued Lipstadt for libel after she called him a liar in her book, "Denying the Holocaust". Irving claimed the Holocaust never happened, and that the gas chambers at Auschwitz were merely storage units, or used for disinfection. Uh-huh. You'd think that with history and truth on Lipstadt's side, the law would be too. But it's not that simple, especially in London, where the burden of proof is on the defense, i.e. Lipstadt.