Currently browsing the "
Edie Falco

" tag.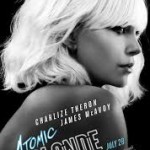 Atomic Blonde is set against the backdrop of the fall of the Berlin Wall in late 1989. As the Cold War appears to be nearing its end, the spy game is hot as ever. British MI6 agent Lorraine Broughton (Charlize Theron) is sent to Berlin to retrieve a stolen list that threatens to expose the identity of all Western spies. It's a familiar plot line in espionage thrillers, and in this case, the convoluted plot is a mere vehicle for launching a tangled web of deceit among Broughton's contacts (including James McAvoy as embedded station chief David Percival) and triggering a whole lot of extended fight scenes. Lorraine's weapons of choice include anything she can get her hands on – from guns and knives, to keys and high heels – all swung with lethal force. The film is like a hyper-violent Jason Bourne or Bond movie with a lead that happens to be a badass chick.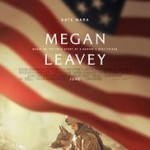 Megan Leavey feels like a movie that started out as a pet project, gained momentum as a pet project, and made it to the big screen as a pet project, complete with some decent actors and, in the case of the screening I attended, a heartfelt introduction from Senator Chuck Schumer of New York. His office was instrumental in helping real-life Marine corporal Megan Leavey adopt Rex, the bomb-sniffing dog that served alongside her in Iraq. If you're a sucker for a tale about a woman and her dog, then Megan Leavey is there for ya. Hoorah.