Currently browsing the "
environmental justice

" tag.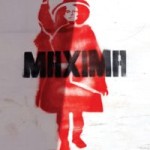 When I heard the title of this film, I thought it might be another superhero epic. And I was right, though not the way I expected. The superhero here is a tiny little indigenous farmer from Peru named Maxima Acuna Atalaya Chaupe whose fight against an enormous transnational corporation inspired environmentalists and human rights supporters around the world. This powerful documentary follows tiny Maxima through her arduous journey, taking her from her remote mountaintop to courtrooms in Lima and Washington. And she's an inspiration.