Currently browsing the "
Franz Rogowski

" tag.
This romantic drama from director Christian Petzold reunties actors Paula Beer (Franz) and Franz Rogowski who starred together in his film Transit a couple of years ago. She plays Undine, a historian in a Berlin museum who lectures select audiences about the city's urban design. He's Christoph, a commercial diver who meets her just after she's been dumped by her current boyfriend (Jacob Matschenz, "Charité") who she's told, "If you leave me, I'll have to kill you." In a well-known European folk tale, Undine is a water nymph who who becomes human when she falls in love with a man but has to kill him and return to the deep if he is unfaithful to her. In the film, Undine slowly reveals her true self through a beautiful and bittersweet fantasy-tinged love story.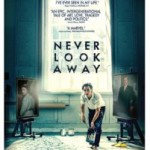 With Arty Chick off to parts unknown to direct a documentary, it's possible her reviews will be fewer and farther between for a while. So I will try and highlight some of the artier films that I happen to see (and like). I'll also note if they've been discussed on my weekly podcast, "The Cinema Clash" with Charlie Juhl, who tends to share Arty Chick's passion for smaller, indie and foreign films. If we both a like a particular film, there's a good chance you will too! Topping my list of recent forays into foreign-film land is the Oscar-nominated German film, Never Look Away. It's part psychological drama, part war drama, part period romance. It takes place over the course of about 30 years, which helps explain the film's three-hour running time.