Currently browsing the "
Halldóra Geirharðsdóttir

" tag.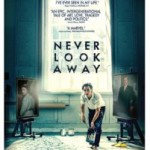 With Arty Chick off to parts unknown to direct a documentary, it's possible her reviews will be fewer and farther between for a while. So I will try and highlight some of the artier films that I happen to see (and like). I'll also note if they've been discussed on my weekly podcast, "The Cinema Clash" with Charlie Juhl, who tends to share Arty Chick's passion for smaller, indie and foreign films. If we both a like a particular film, there's a good chance you will too! Topping my list of recent forays into foreign-film land is the Oscar-nominated German film, Never Look Away. It's part psychological drama, part war drama, part period romance. It takes place over the course of about 30 years, which helps explain the film's three-hour running time.