Currently browsing the "
Indigenous

" tag.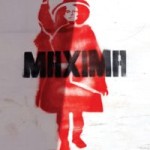 When I heard the title of this film, I thought it might be another superhero epic. And I was right, though not the way I expected. The superhero here is a tiny little indigenous farmer from Peru named Maxima Acuna Atalaya Chaupe whose fight against an enormous transnational corporation inspired environmentalists and human rights supporters around the world. This powerful documentary follows tiny Maxima through her arduous journey, taking her from her remote mountaintop to courtrooms in Lima and Washington. And she's an inspiration.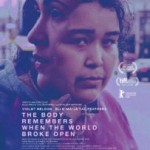 This is a total indie gem. It's the story of two Indigenous women who meet by chance on a street in Vancouver as one of them is fleeing domestic abuse. What follows is told in real time as Áila (Elle-Máijá Tailfeathers, also the co-writer/director) tries her hardest to help Rosie (Violet Nelson) see her situation for what it is. The film was inspired by Tailfeathers's real life experience in a similar situation. It's a story told from the perspective of a middle-class Indigenous woman who is trying to bond with another Indigenous woman of a lower class. Though they share a deep cultural connection, their lives could not be more different. It's a powerful film.