Currently browsing the "
ISIS

" tag.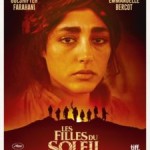 In our #Girlpower era, a film about battalion of Kurdish women fighting ISIS in North Kurdistan should be a slam dunk. But somewhere between idea and execution Girls of the Sun got a bit lost. Part of that may be that it is framed as being about a French war correspondent who embeds herself with this group of women and her story is a distraction. I was never sure why I should care about her. After all, the women she's with have lived through absolute hell. The more interesting story is that of the female commander Bahar (Golshifteh Farahani) who lost her husband and son to ISIS and has a reason to be fighting the fight.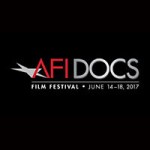 Another Year at AFIDOCS. Four days of back to back documentary films in Washington, DC (and Silver Spring, MD, though we stayed downtown this year.) We've been going since 2014 and each year has a different feel. Mainstream Chick and I saw a few together, but quite a few films only one of us saw, so check back to see her takes, or head to the Cinema Clash Podcast for our post-fest discussion. This time the festival felt pared down, though there were some amazing films. I was particularly interested in the films about women and girls and was not disappointed. There were a few happy surprises and I was left with a lot of questions and inspiration.