Currently browsing the "
Jack Kesy

" tag.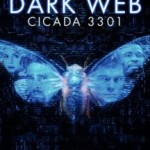 This cyber-comedy/thriller takes its premise from a very real internet mystery. According to Wikipedia: "Cicada 3301 is a nickname given to an organization that, on three occasions, has posted a set of puzzles to recruit codebreakers from the public … It has been called 'the most elaborate and mysterious puzzle of the internet age' and is listed as one of the 'top 5 eeriest, unsolved mysteries of the internet.'" Connor (Jack Kesy) is just a brilliant hacker working as a bartender when he stumbles into the Cicada mystery. With the aid of hot librarian and fellow hacker Gwen (Conor Leslie, "Titans", "Man in the High Castle") and his best friend and art expert Avi (Ron Funches, Trolls, "Black-ish") he follows the clues, outruns the NSA who are also trying to get to Cicada, gets in more than a few tight spots, and finally gets an invite to Cicada's exclusive party in London. Of course it isn't everything he hoped.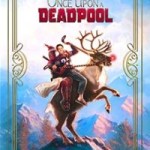 There are multiple jokes in Once Upon A Deadpool about lazy writing. So I'm going to rip a page out of Deadpool's book and compose a review befitting this feeble yet entertaining excuse for a limited (re)release. Once Upon a Deadpool is exactly what it claims to be: a comical retread that downplays the raunch of the R-rated Deadpool 2 just enough to transform it into a PG-13 flick that is, well, family-friendlier. There's a ban on the use of the "F-word" word; judicious bleeping; strategic pixelating; and a few new zingers that simultaneously mock and celebrate an array of mutant and superhero movies.