Currently browsing the "
Jean-François Richet

" tag.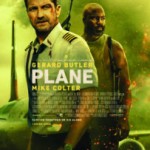 People often ask me what movies they should watch to kill time on a long plane ride. I wouldn't recommend this particular film for that particular venue, unless you're a glutton for punishment or tempting fate. That doesn't mean Plane is a total crash and burn. It's not. Plane is one of those perfectly fine, sometimes edge-of-your-seat, sometimes cover-your-eyes, high-octane action movies that should appeal to fans of the formulaic Liam Neeson or (in this case) Gerard Butler offerings. Imagine a collision between the Taken and Fallen franchises and you may land on the sub-par yet still engaging Plane.