Currently browsing the "
Joanna Kulig

" tag.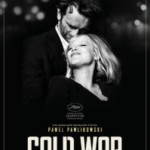 In this passionate love story set in Soviet-era Poland, Zula, a young singer with a past, enters a state-run performing academy where she meets the love of her life, Wictor, the pianist-musical director of the program. The film follows their on-again and off-again relationship across decades as they escape the Iron Curtain and ultimately return. Music is a key element of the story. There is one folk song that is sung first as an audition piece, then as a chorus in concert, then as a Polish jazz song, then translated into French. And Joanna Kulig's performance as Zula is particularly powerful. Not only does she sing beautifully, but her face lights up the screen.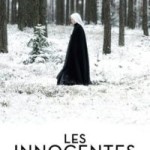 The Innocents is a brutally beautiful film based on the true story of a young woman doctor sent to Poland with the French Red Cross to aid survivors of the concentration camps after WWII. She reluctantly agrees to help a local nun only to discover a convent filled with pregnant sisters, shamed victims of the victorious Soviet soldiers' horrifying gang rapes. Co-written and directed by Anne Fontaine (Coco Before Channel) the film is a multi-layered exploration of faith tested to its limits. But fear not! It is not a downer flick. It is thoughtful and ultimately uplifting.