Currently browsing the "
Jody Foster

" tag.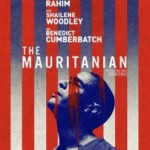 This drama based on Mohamedou Ould Slahi's NY Times best-selling memoir "Guantánamo Diary" tells the story of a man swept up in the US government's post-9/11 frenzy to find the perpetrators. Slahi was renditioned into Guantánamo and suspected of recruiting for al Qaeda. He spent years there without being charged or tried, in a horrible limbo. And he'd still be there if not for gutsy defense attorney Nancy Hollander who took on his case. Jodie Foster plays Hollander. But the one that keeps you watching is Tahar Rahim who plays Slahi. Rahim burst on the scene in 2009 in the French film The Prophet where he also played a prisoner. But here he plays a much more nuanced character, fighting for his life against seemingly insurmountable odds. He's the reason to see this somewhat familiar legal thriller.
She was there at the very beginning of the film industry. She directed hundreds of popular films and built her own studio that rivaled all the others of the day. She wrote and produced her films in Europe and the US. And yet, few filmmakers today know about her. Be Natural: The Untold Story of Alice Guy-Blaché aims to correct that oversight. Guy wasn't just the first female filmmaker, she was the first person to make a narrative film. When the moving picture was invented, it was used to shoot daily life or documentary, but she was the first to see the potential for stories to entertain. And because she was a woman, despite her groundbreaking work, she was lost to history. But no longer!