Currently browsing the "
Joe Manganiello

" tag.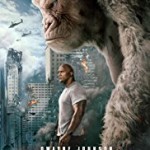 There's just something about Dwayne "The Rock" Johnson that lets him get away with making disastrous disaster movies. Perhaps it's the twinkle in his eye as his characters defy death for the gazillionth time, the gentle nod to the absurdity of the plot, the giant muscles in constant flex for the betterment of humanity… Whatever it is, it's working for him. Rampage is ridiculous. But it's not bad. Especially if you have a thing for monster movies, disaster movies, a high body count, cartoonish villains, stereotypical government 'suits', implausible stunts, self-deprecating humor and cheesy dialogue.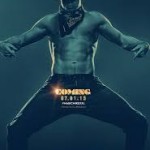 In brief… so to speak… Magic Mike XXL is pure guy candy – a sort of Hangover with male strippers. Unlike the 2012 surprise hit, the sequel doesn't take a dark turn. It stays fairly fun throughout – despite having virtually zero plot, and dialogue so cheesy you may need to stock up on Lactaid. But c'mon, what did you expect? Have you SEEN the trailer?! (Scroll down. You're welcome.)
XXL picks up the story three years after stripper extraordinaire Magic Mike (Channing Tatum) leaves his beefy 'Kings of Tampa' stage buddies to pursue his true passion – making furniture. Life isn't going quite according to plan. Business is slow. His girlfriend has bolted (for some inexplicable reason). And Mike is feeling kinda sorry for himself. And then: his buddies show up to lure Mike back in the fold for one last hurrah at a stripper convention in Myrtle Beach. And off they go! They make a few stops along the way, learn some new moves, shake off some demons, get involved in various mishaps, and um, dance – a lot – for an interesting array of women.