Currently browsing the "
John David Washington

" tag.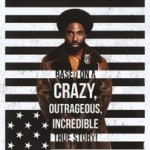 Spike Lee's latest joint is about as far fetched as you could imagine. Set in the early 70s, Ron Stallworth (John David Washington) becomes Colorado Springs, Colorado's first African-American cop. While still a rookie, he infiltrates the KKK and fools Grand Wizard David Duke (Topher Grace) into welcoming him into the fold. But it's a true story and one that resonates all the more loudly in our current political world with David Duke and his minions then as now proclaiming "America First." It's a deadly serious, yet at times hilarious story, and it's scary how much has not changed in the intervening years.