Currently browsing the "
Jordana Brewster

" tag.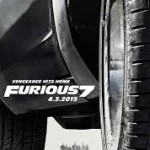 Furious 7 is totally absurd. The stunts defy all laws of physics and gravity. The acting and the dialogue are inconsistent. And yet, it's still a fun ride. No wonder Dame Helen Mirren wants to play a villain in the next one! I didn't see the first four installments of the Fast and Furious franchise, but I became a fan with 5 and 6. They are guilty-pleasure movies, pure and simple, delivering a consistent formula of action, special effects, scantily-clad bods (male and female), bonding, romance, bromance, and family dysfunction – all delivered with a wink and a nod.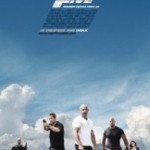 Full disclosure. I didn't see the original Fast and Furious movie- or the three sequels that followed. So I watched Fast Five without any frame of reference. But that's okay – I'm pretty sure I got the drift…. at least, enough to know that fans of the franchise will flock to this movie – and like it – despite an absurd plot, implausible stunts, and more than a little really bad acting. 'Cause it's also kinda fun.