Currently browsing the "
Katherine Hepburn

" tag.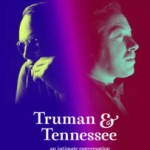 Tennessee Williams and Truman Capote were two of mid-20th century America's greatest writers. They were also close friends, though at times not so close. This new documentary examines that friendship, their celebrity, and their works. And it is told entirely in their own words, cutting between TV talk show appearances and clips from their famous movie adaptations, alongside a well-curated selection of their writings being read by actors Jim Parsons ("The Big Bang Theory") as Capote and Zachary Quinto (Star Trek) as Williams. It's a clever and engaging way to get to know these two geniuses.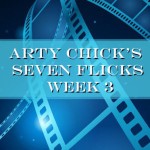 This week's list is heavy with comedies, but what a diverse set they are! From modern indie fare to classic screwball with a couple that are held up as the best of the genre ever. I also include an absurdist anti-war film. Two of the films this week are from the same director, though one is a drama and one a comedy. Two of the films are about Hollywood. Something for every taste.