Currently browsing the "
Korea

" tag.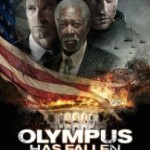 Olympus has Fallen is the movie that the producers of 24 probably wanted to make, eventually, and that a Die Hard 6 may aspire to be, someday. But Jack Bauer and John McClane may want to pack up and go home, 'cause there's a new anti-terrorism badass in town. And his name is Mike Banning (Gerard Butler). Olympus Has Fallen is a superficial but satisfying thriller that I really liked when I wasn't averting my eyes. So, I guess that means I really liked about two-thirds of the movie. Or maybe it was one-third. I'm not really sure. Seriously, I haven't looked away from a screen so much – and for so long – since the opening sequence of Saving Private Ryan. The carnage is that intense. But strip away the mass amount of destruction, bodies, bullets, bombs and bloodshed, and you've got a good ol' fashioned entertaining action flick. Maybe even a good date movie! Yup, here's why: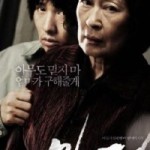 Let me start by saying, I really liked this film. In this wonderful Korean thriller, the central character is a single Mother (never named) played with infinite layers by the amazing Hye-ja Kim. Mother works in an herb store and gives illegal acupuncture treatments on the side. As the film begins she is in her shop keeping watch on her 27-year-old son, Do-joon who is hanging out across the street with his much hipper friend Jin-tae. Do-joon is not right in the head; he is forgetful, possibly retarded, and seems to spend most of his time running around getting into trouble. In this first scene, he steps into the street and is grazed by a car, causing his friend to vow revenge on the rich guys who did it and this one moment spins out of control coloring the rest of the film.