Currently browsing the "
Laura Poitras

" tag.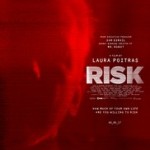 Good timing. Just as the U.S. Justice Department is said to be considering, again, whether to charge WikiLeaks founder Julian Assange for his role in the disclosure of hundreds of thousands of classified documents, a new documentary seeks to shed new light on the man himself. Risk is basically a companion piece or prologue to Laura Poitras' Oscar-winning documentary CitizenFour about NSA whistleblower Edward Snowden. The Snowden saga began to unfold as Poitras was doing her deep dive into Assange. Serendipitous, for sure, because CitizenFour tells a stronger story and is, by far, the better film.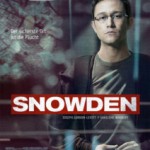 Unless you never watch the news or have been hiding under a rock for several years, you've probably heard of Edward Snowden. A gripping documentary called Citizen Four was made about him in 2013 and won the 2015 Oscar. Here's what I said about that film:
In January of 2013, filmmaker Laura Poitras began receiving emails from a mysterious person who only identified himself as "citizenfour" and who had information about US government surveillance on a scale unheard of in history. A few months later, after a number of encrypted email exchanges, Poitras headed to Hong Kong along with journalist Glenn Greenwald to meet the sender. The rest is history. Waiting for them in a hotel room was Edward Snowden who would hand them evidence of massive citizen surveillance and data mining by the NSA and other government agencies, and would expose our global cyber-spy program.
Oliver Stone's new movie Snowden begins in that hotel with Poitras (Melissa Leo) and Greenwald (Zachary Quinto) and flashes back to Snowden's (Joseph Gordon-Levitt) tortured path to this clandestine meeting. The film succeeds in telling its story without becoming a typical Oliver Stone polemic. Whether that is a good or bad thing is up to you.