Currently browsing the "
Letitia Wright

" tag.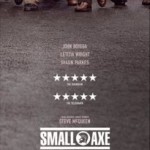 The first film of Steve McQueen's (12 Years a Slave) Small Axe anthology sets a high bar for the 5-part series. Mangrove tells the true story of a group that would come to be called The Mangrove Nine. Centered on a restaurant in the Notting Hill neighborhood of London where the West Indian diaspora gather, it's a harrowing indictment of the Metropolitan Police's violent systemic racism and a powerful story of the community's push-back that landed nine of them in a high profile court case. And while there are nine defendants, the film's heart is with Frank Crichlow (Shaun Parkes, "Lost in Space"), the owner of the Mangrove restaurant who is one policeman's favorite target. The film boasts great performances, intense action, and a yell at your television story.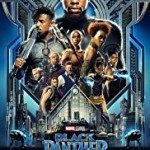 Yes, it is very good. It's even better if you happen to like the genre – at least to some degree. Black Panther works as both a standalone action drama sci-fi superhero movie, and as a worthy addition to the Marvel Cinematic Universe. I'm a big fan of Marvel Studios' Avengers franchise (Captain America, Thor, Iron Man, etc.) so I'm looking forward to seeing a lot more of T'Challa/Black Panther in the near and distant future. He's one cool dude surrounded and protected by a bunch of kickass cool women.