Currently browsing the "
LGBTQ

" tag.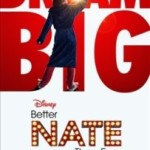 The DUMBO in the room with Disney's family-friendly musical dramedy Better NATE Than Ever is the irony of timing–as the film's release just happens to coincide with the passage of Florida's ridiculous 'Don't Say Gay' bill. Nate is a charming little message movie that draws from the likes of Billy Elliott, Adventures in Babysitting, and Ferris Bueller's Day Off— if Ferris were in middle school, and a musical theater geek struggling to find his place and his people. That place is Broadway baby!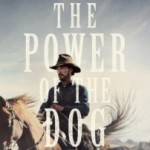 Set in the gorgeous wide open expanses of 1925 Wyoming, The Power of the Dog from Oscar-winning director Jane Campion (The Piano, Angel at My Table) is downright suffocating a lot of the time. This sure to be in the Oscar pool psychological thriller/western tells the story of a pair of rich ranching brothers, Phil and George Burbank, who are as different as night and day. Phil (Benedict Cumberbatch, TV's "Sherlock", The Courier) is the walking embodiment of toxic masculinity, violent and mean to everyone in his path. George (Jesse Plemons) is more gentle and less rugged. But when he marries the local widow Rose (Kirsten Dunst, Spiderman, Melancholia) and brings her and her teenage son Peter (Kodi Smit-McPhee, The Road, X-Men franchise) home, Phil is anything but the welcoming brother-in-law, leaving no opportunity behind to ridicule them all.