Currently browsing the "
Lucille Ball

" tag.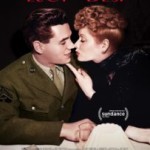 Everybody loves Lucy. So it only follows that everybody will at least like the documentary Luci and Desi about the mutually dependent success of one of Hollywood's original power couples, Lucille Ball and Desi Arnaz. The film explores the partnership and legacy of the pair who first met on the set of the 1940 musical comedy Too Many Girls, got married, started a family, created DesiLu productions, developed and starred in the iconic sitcom I Love Lucy, divorced in 1960 after the last Lucy episode was filmed, and remained lifelong friends.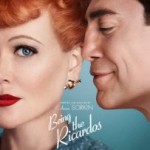 Aaron Sorkin (The Trial of the Chicago Seven, The Social Network) is the undisputed master of clever, snappy dialogue. And here he turns his gift to telling the story of the It Couple of the 50s — Lucille Ball and Desi Arnaz. He focuses the narrative on one particular week in 1953 when their world came close to crashing down because of a couple of media stories. Nicole Kidman and Javier Bardem star as the power couple prepping for their weekly "I Love Lucy" episode while scrambling to make one huge (and one small) scandal disappear. And while that story is unfolding the backstory of their relationship comes out in flashbacks. Sadly though it should be a lot more satisfying that it ends up being.