Currently browsing the "
Luis Gerardo Méndez

" tag.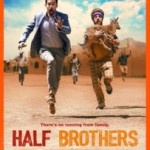 Half Brothers is okay for about half its 96-minute running time. The other half is really lame, bro. The movie begins with a lot of promise: a father and son are out in a field in Mexico flying a remote model plane. They are best buds. Life is good. Then the Mexican economy tanks and dad leaves for greener pastures in America, tearfully vowing to return to his family as soon as possible. He never comes back.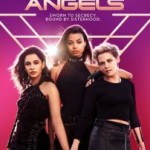 The new Charlie's Angels movie is not quite a reboot. Or a sequel. Or even a reimagining of the classic franchise. It's more of a continuation, expansion and rebranding of the female-driven crime drama that launched a thousand magazine covers and at least one iconic hairstyle when the detective series premiered in 1976 with Jill Munroe (Farrah Fawcett), Sabrina Duncan (Kate Jackson) and Kelly Garrett (Jaclyn Smith) employing a combination of beauty, brains, bikinis and athletic prowess to chase down bad guys. Angels came and went over the course of the series, which lasted five seasons and later spawned two harmless yet forgettable big-screen adaptations, Charlie's Angels (2000) and Charlie's Angels: Full Throttle (2003) featuring Cameron Diaz, Drew Barrymore and Lucy Liu, and directed by McG.
Charlie's Angels (2019) pays homage to all that came before it, while modernizing and expanding the brand, and introducing a new group of angels for a new generation. It doesn't suck; but no need to rush out and see it.