Currently browsing the "
Malcolm X

" tag.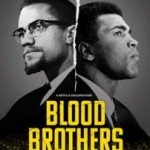 If you saw the excellent One Night in Miami earlier this year, you're aware that Malcolm X and Muhammad Ali were close friends. And if you're like me, you wanted to know more about that friendship. That one night was just a small part of their story. This new documentary airing on Netflix tells what happened before and after. It's a fascinating and sad story of three years in the lives of two charismatic giants of the 20th century.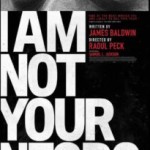 This brilliant documentary walks its audience through the Civil Rights era with undoubtedly the most articulate and engaged guide possible – James Baldwin, writer (The Fire Next Time, Notes of a Native Son, Go Tell It on the Mountain), intellectual and social critic. Using archival footage from his many speaking engagements on television and at key locations during the Civil Rights fight, along with voice-over from a book that Baldwin never finished (read by a very reverential Samuel L Jackson), the film is told entirely in his words. And his thoughts about the state of the black life in America in the 60s sadly still apply today.