Currently browsing the "
Mars

" tag.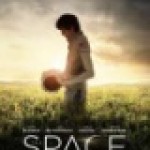 The Space Between Us is a hot mess of a sci-fi drama about a boy who was born on Mars after his astronaut mother, Sarah, apparently failed to take an Early Pregnancy Test before setting off on a super-long shuttle mission to colonize the Red Planet. In a sad twist of events, Sarah discovers shortly after take-off that she's pregnant, and then dies from complications during childbirth. That's not a spoiler. It's in the trailer, and sets up the rest of the story about the life and times of Gardner Elliott, an extremely bright but socially-awkward kid who grows weary of life in a Martian bubble. As puberty hits, Gardner gets rebellious and decides to visit his home planet Earth – to meet a cool girl he's met online, and maybe even find his mysterious, unidentified father. (Sadly, it's not Matt "The Martian" Damon.)
Finally! A movie I can recommend to just about anyone. The Martian has soared to the top of my (extremely short) 'what's out there right now that you really should see on the big screen' list. It's smart, entertaining, uplifting and remarkably accessible to mainstream as well as geeky-fringe audiences. Seriously, this movie has it all: it's visually immersive, the stakes are palpable, and despite the science-fiction nature of the plot, the characters are relatable and – certainly in the case of botanist-astronaut Mark Watney (Matt Damon) – worth busting NASA's budget to save!