Currently browsing the "
Matt Tyrnauer

" tag.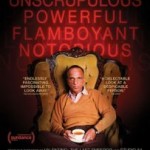 There's something inherently distressing and depressing – and more than a little scary – about the documentary Where's My Roy Cohn? The title is taken from a 2018 quote attributed to none other than Donald Trump, lamenting the fact that his former lawyer/fixer Roy Cohn wasn't still around to employ all the tactics that Cohn was known for: treachery; hypocrisy; media manipulation; offensiveness; ruthlessness; a sense of entitlement. Pick your poison. Cohn was a master, and Trump misses him dearly. Rudy Giuliani may be trying his best to channel Cohn, but as the documentary reveals, Cohn is a tough act to follow.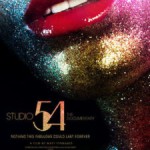 I was never a fan of disco, and you'd have had to drag me kicking and screaming to any club in New York when I lived there, so I was surprised by how much I liked this documentary about the club that defined the era. Studio 54 had closed just a couple of years before I moved to New York, but it was still held up as the club to which all others aspired. This documentary takes you from its inception to its demise, which was surprisingly less than 3 years. But it was a hell of a ride!