Currently browsing the "
Michael Gracey

" tag.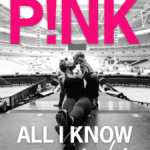 "I'm comin' up so you better get this party started." Oh yeah, okay. I do know some PINK music!
PINK: All I Know So Far was smart to start with that concert performance snippet to draw me into the story of a popstar I don't know much about, though I was generally familiar with her music, her flair and of course her hair. The documentary takes us behind the scenes of Pink's record-breaking 2019 "Beautiful Trauma" world tour as she juggles being a mom, a performer, and a boss. For the most part, it's typical concert documentary fare (see: recent docs Billie Eilish and The Boy From Medellin). And, for the most part, it does what it was obviously meant to do –making Pink more relatable as a person, sans makeup and all, even when holed up in a high-end suite overlooking the canals of Amsterdam with her hubby and two young kids in tow.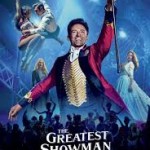 The Greatest Showman is the type of movie I could watch multiple times – not for the (so-so) plot – but rather, for the musical production numbers filled with heart, spectacle and earworms galore. If you don't like Broadway musicals, The Greatest Showman won't ring your bell. But if you're a fan (as I am), you're bound to enjoy this original movie musical that is, in essence, a Broadway show on the big screen. It doesn't quite rise to the level of a Moulin Rouge or Les Miz, but like the circus that P.T. Barnum created, The Greatest Showman is fun for the whole family. And c'mon, who doesn't like Hugh Jackman, the most versatile guy in show business?!