Currently browsing the "
Michael Kenneth Williams

" tag.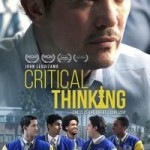 For his theatrical film directing debut actor John Leguizamo took on the real-life inspirational story of a group of students at an inner city Miami school who joined a class to learn chess and ended up winning the 1998 U.S. National Chess Championship. Leguizamo also plays the teacher Mr. Martinez who is equal parts mentor, teacher, and cheerleader for the team. It's a familiar underdog story, but it works. You're pulling for this rag-tag team all the way.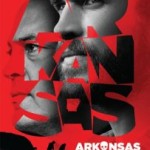 Arkansas is one of those indie flicks that somehow finagled a pretty impressive cast – Liam Hemsworth, Vince Vaughn, John Malkovich, Vivica A. Fox – even though it's directed by a first timer, Clark Duke (actor from Hot Tub Time Machine, The Office), who also wrote the adaptation and took one of the lead roles. It's the story of a couple of low-level drug runners Kyle (Hemsworth) and Swin (Duke) who bumble their way through the Southern drug world working for a mysterious guy named Frog (Vaughn). Along the way they meet Ranger Bright (Malkovich) who becomes their direct boss and local nurse Johnna (Eden Brolin, Josh's daughter) who somehow falls for Swin. It's a film that might have worked if the director/writer had a better sense of timing and character development, but it's ultimately a waste of talent and time.