Currently browsing the "
Michaela Watkins

" tag.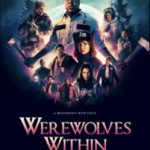 Searching for the right flick to give you those Halloween chills? This horror/comedy based on a video game is your ticket! In it Forest Ranger Finn Wheeler (Sam Richardson, "Veep", "Ted Lasso") arrives in the remote town of Beaverfield in the middle of winter just in time for a series of gruesome attacks. It begins with a dog but escalates quickly and, as the title gives away, it turns out there's a werewolf among the dwindling population of quirky townsfolk, and soon everyone is trying to figure out who it is before they're all supper. Then the power is cut off, and there's a blizzard.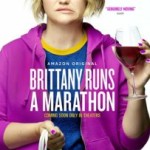 Brittany Runs a Marathon starts off strong and finishes with a flourish of feels. But the "inspirational comedy" – inspired by true events – veers off course a few times as the film struggles with the same sort of identity crisis that plagues its lead character, Brittany Forgler (Jillian Bell). She's funny. She's misunderstood. She's everyone's best friend. She's her own worst enemy. She's motivational. She's mean. She's broken. She's fixed.