Currently browsing the "
movie podcast

" tag.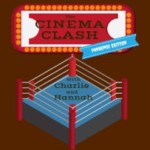 I thought about writing up a quick review for Yes, God, Yes. But then I thought, no, God, no. It was awkward enough talking about it with my podcast partner Charlie. The film is a coming-of-age dramedy about a Catholic school teenager who goes off to a religious retreat (aka "Jesus Camp") for a few days to purify her soul after stumbling upon a racy AOL chatroom, and getting caught up in a scandalous rumor involving a classmate – and salad.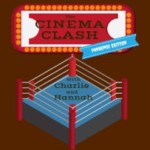 Sometimes it's easier to talk about a movie than write about it, especially during a pandemic. My motivation to put pen to paper (or fingers to keyboard) takes a hit with every long day at the computer doing 'day job' stuff. So in part out of laziness, and in part out of a desire to keep Chickflix fans 'tuned in' to what I've seen, I'll periodically share the latest edition of The Cinema Clash podcast that I co-host with Charlie Juhl of CharlieJuhl.com. His tastes in film are generally more aligned with Arty Chick's than with mine, thus the obvious potential for a 'clash' over particular viewing options. After a six-week hiatus, Charlie and I are back on the air with the podcast, and catching up on what we've seen in the interim. The podcast is also available on iTunes and other platforms, so feel free to subscribe and binge listen. On this second "Pandemic Edition" of The Cinema Clash, we talk about the teen-focused dramas Never Rarely Sometimes Always, Selah and the Spades, and How to Build a Girl; the British RomCom Love, Wedding, Repeat; the oddly entertaining French black comedy Deerskin; and the Chris Hemsworth action distraction Extraction. Plus, quick takes on The Half of It, Butt Boy, and the documentaries Becoming (which I screwed up the title on during the chat – my bad), Never Surrender, and Spaceship Earth.