Currently browsing the "
Movies for GrownUps

" tag.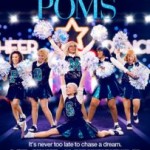 Three cheers for braving new things as we age! One cheer for the movie Poms, which should have been so much better given its veteran ensemble of Hollywood golden girls. The movie has moments that are relatable and funny and poignant, but it doesn't break any new ground and will escape your memory faster than you can say Bring It On. It's a bittersweet comedy about death and dying. And living. And friendship.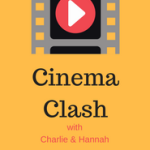 On this edition of the Cinema Clash with Charlie and Hannah: An epic monster movie that's thin on story but big on spectacle; a love triangle wrapped in a weak war drama set in the Ottoman Empire; Shirley MacLaine gets the The Last Word in a film that Charlie detests and Hannah struggles to defend; a Chilean poet-turned-politician gets the fictionalized biopic treatment; and not one, not two, but three French films for the cinephilic Francophile (aka Charlie). Ooh-la-la! Listen now, or download for later!