Currently browsing the "
murder mystery

" tag.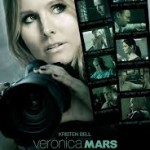 Full disclosure #1: I own a piece of this movie. Well, me and a gazillion other 'kickstarter contributors' who coughed up x-number of dollars for a slew of 'insider' emails and an ill-fitting tee-shirt (unless you're shaped like an Abercrombie and Fitch model). Full disclosure #2: I've never seen a single episode of the 'Veronica Mars' television series that ran from 2004-2007 and obviously built a cult following in desperate need of closure.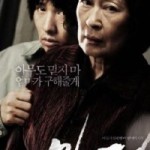 Let me start by saying, I really liked this film. In this wonderful Korean thriller, the central character is a single Mother (never named) played with infinite layers by the amazing Hye-ja Kim. Mother works in an herb store and gives illegal acupuncture treatments on the side. As the film begins she is in her shop keeping watch on her 27-year-old son, Do-joon who is hanging out across the street with his much hipper friend Jin-tae. Do-joon is not right in the head; he is forgetful, possibly retarded, and seems to spend most of his time running around getting into trouble. In this first scene, he steps into the street and is grazed by a car, causing his friend to vow revenge on the rich guys who did it and this one moment spins out of control coloring the rest of the film.