Currently browsing the "
Naomi Ackie

" tag.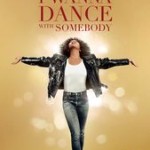 Here's what I wanna do after watching Whitney Houston: I Wanna Dance With Somebody: 1) surf YouTube for real clips from all the great moments showcased in the film, including Whitney's 1983 TV debut on the Merv Griffin show; her unrivaled rendition of the Star Spangled Banner at Super Bowl XXV; her iconic medley at the 1994 AMAs; and her 'comeback' performance on Oprah in 2009; and 2) re-watch 1992's The Bodyguard for perhaps the gazillionth time. One of my favorite scenes in the biopic is when Houston learns that Kevin Costner will be leading the romantic drama and wants her to co-star. Where do I sign!?
No, it's not Shakespeare's play. But the lady in question does end up with a lot of blood on her hands. The film Lady Macbeth is an adaptation of a Russian novella, but set in a very isolated part of England in 1865. Young Katherine (Florence Pugh), is sold into marriage with an older man and seems destined to spend her life in crushing boredom. There are no people for her to interact with except her cold husband, his controlling father, and some servants. She's forbidden from going out of the house, there doesn't seem to be a library or a book anywhere, her marriage is sexless, and you can tell she's about to go insane. But then her husband and his father are called away, and she not only ventures out of the house, but she begins a torrid affair with Sebastian (Cosmo Jarvis), a groom on the estate, which develops into a dangerous obsession for everyone involved.