Currently browsing the "
Neruda

" tag.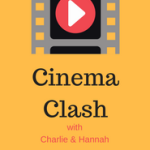 On this edition of the Cinema Clash with Charlie and Hannah: An epic monster movie that's thin on story but big on spectacle; a love triangle wrapped in a weak war drama set in the Ottoman Empire; Shirley MacLaine gets the The Last Word in a film that Charlie detests and Hannah struggles to defend; a Chilean poet-turned-politician gets the fictionalized biopic treatment; and not one, not two, but three French films for the cinephilic Francophile (aka Charlie). Ooh-la-la! Listen now, or download for later!
Chilean poet Pablo Neruda received a Nobel prize for literature in 1974 and is considered by many to be one of the greatest who ever lived. More poem than biopic, Neruda is a creatively told imagining of one portion of his life. In 1948, the Chilean government outlawed the Communist Party (prodded by the US government) and Neruda (Luis Gnecco) suddenly went from esteemed Senator to revered fugitive with the doggedly determined police investigator Oscar Peluchonneau (Gael García Bernal) on his tail. It is through this chase that Neruda's character and the wide influence of his work are revealed, and Peluchonneau is brought under Neruda's spell. It is really quite wonderful!