Currently browsing the "
Olivia Williams

" tag.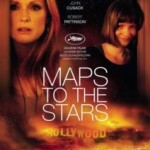 David Cronenberg has always brought us characters and situations that are unsettling. His early films were smart horror flicks like The Fly and Dead Ringers, and I thought he'd moved into his more mature years with serious dramas like A History of Violence and Eastern Promises. But Maps to the Stars feels like a step backwards or perhaps an attempt to blend his earlier and later genres into one. It is a semi-horror satire of the Hollywood film world run amok, complete with ghosts and murder and incest. Every single person in the film is only out for themselves. And if you've never been to LA, Maps to the Stars will make you never want to go near the place.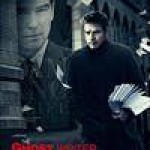 First, the good news: Ewan McGregor, Pierce Brosnan and Olivia Williams deliver solid performances in this political thriller directed by Roman Polanski. The bad news: The Ghost Writer is often hard to follow – geographically as well as dramatically.