Currently browsing the "
Orthodox

" tag.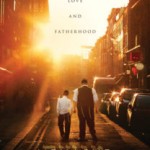 Most of us will never see the Ultra-orthodox Hassidic Jewish culture from the inside. Menashe is one such opportunity. Shot in Brooklyn and almost entirely in Yiddish, it's the story of a widower named Menashe (Menashe Lustig) who seems destined to fail in the eyes of his community, leaving him all alone while his young son Rieven (Ruben Niborski) is forced to live with his brother-in-law. It's really a simple story of a father struggling to get his child back while living within the strictures of his faith, which is not easy for him to do.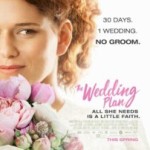 In this fun little chick flick from Israel, Michal (Noa Kooler) is finally getting married. She has the fiancé, the wedding hall, and has invitations ready to go out for the big day. But just when it seems she's destined to become a married woman, her groom decides he doesn't really love her. Devastated, she heads to a matchmaker and starts dating a series of men, thinking that one of them must be her intended. And she doesn't cancel her plans to get married on the eighth night of Hanukkah, so she has a month to find Mr. Right. Being an Orthodox Jew, she puts it in God's hands to find her a husband by the day of the wedding. Of course, everyone thinks she is totally nuts!