Currently browsing the "
Political

" tag.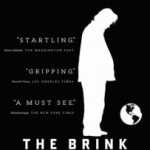 If you're a political junkie like me, you're probably very familiar with Steve Bannon and his outsized role in electing the current occupant of the White House. This new documentary from director Alison Klayman (Ai Weiwei: Never Sorry) definitely touches on Bannon's connections with the Donald, but a large part of the film is taken up in following him around the world as he cobbles together various far right factions into a movement based on his belief in economic nationalism. It paints a chilling picture of a dystopian future.
If there were an Academy Award for the best profanity laden insults in a film, In the Loop would be the winner hands down. There are more barbs thrown in this movie than any other I can remember. But they are wickedly written and perfectly delivered in one of the most taut political comedies I have ever seen. You really have to listen to the dialogue and keep up with a fast paced story. It is set in the British and US diplomatic circles and concerns a rush to war somewhere in the Middle East precipitated by an off hand remark made by British Secretary of State for International Development, Simon Foster. He is on a talk show discussing aid and mentions a "war on disease," when the interviewer asks him out of the blue if he is for war. He is thrown and answers that war is "unforeseeable" which is immediately spun by those who want a war as the Prime Minister endorsing the idea. The Americans jump on it, too, with State Department hawks and doves each trying to use him to push their aims. Next thing he knows he is in Washington.