Currently browsing the "
Puerto RIco

" tag.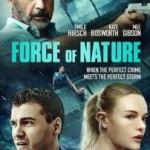 Take Die Hard and add a $55 million art heist gone wrong, then set it in the middle of a Category 5 hurricane in Puerto Rico, and you've got Force of Nature. It stars Mel Gibson (Mad Max, Braveheart) as a crusty ex-cop who happens to be in the building where the heist is taking place. A couple of other cops have come to try to get him to a shelter when all hell breaks loose, and the rest is a cat and mouse game with the art thieves with lots of guns and killing with a wee bit of a romance thrown in for good measure. It all feels pretty predictable, but it is certainly entertaining for a couple of hours.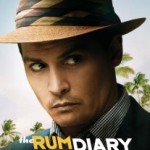 Johnny Depp has a special connection with Gonzo journalist Hunter S. Thompson. First he played him in Fear and Loathing in Las Vegas and now he's brought Thompson's "long-lost" novel The Rum Diary to the screen, playing the fictional Paul Kemp, a failed novelist looking for some inspiration in Puerto Rico. Kemp is basically the proto-Gonzo Thompson.