Currently browsing the "
Rebecca Henderson

" tag.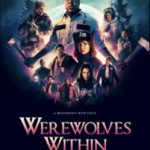 Searching for the right flick to give you those Halloween chills? This horror/comedy based on a video game is your ticket! In it Forest Ranger Finn Wheeler (Sam Richardson, "Veep", "Ted Lasso") arrives in the remote town of Beaverfield in the middle of winter just in time for a series of gruesome attacks. It begins with a dog but escalates quickly and, as the title gives away, it turns out there's a werewolf among the dwindling population of quirky townsfolk, and soon everyone is trying to figure out who it is before they're all supper. Then the power is cut off, and there's a blizzard.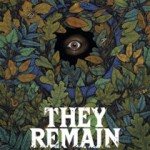 This psychological horror flick relies heavily on sound effects and music to take a walk in the woods to a very scare place. Adapted from Laird Barron's short story "30", the main plot revolves around two biologists hired by an unnamed corporation to investigate some strange animal behavior on a remote tract of land they bought. The land also just happens to be the site where a Manson-like cult ended up in a bloodbath years earlier. Keith (William Jackson Harper, Paterson and The Good Place) and Jessica (Rebecca Henderson, Manhunt: Unabomber) spend their days setting up motion controlled cameras and taking soil samples to try and find out if there is anything particularly supernatural about the place, though you never know exactly what the corporate overlords are looking for. And of course strange things do start happening. And the question becomes, what's real and can this possibly end well?