Currently browsing the "
Sandra Oh

" tag.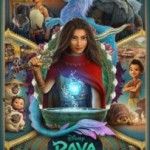 The only opinion that really matters here would be that of a kid who likes animated movies. Especially Disney animated movies. And for that particular demographic, Raya and the Last Dragon is a pretty safe bet. The movie stays true to the conventional Disney formula with a story, animation and voices that kids can embrace and parents can easily tolerate. It's not top-tier classic Disney, but it's a pleasant enough family-friendly diversion if you have Disney+ with Premier Access (i.e. it'll cost ya extra). It's also being released in select theaters, but I still can't suggest anyone of any age go that route before we reach something close to herd immunity.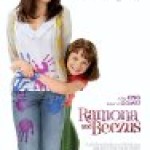 I loved Beverly Cleary books growing up. And now I remember why. They are filled with heart and humor and mischief and extremely relatable characters… especially if you're a young girl, or used to be. So it came as a relief to see the essence of the books preserved in the big-screen version of Ramona and Beezus, even if it did feel – a lot – like a Disney Channel movie.