Currently browsing the "
Sean Baker

" tag.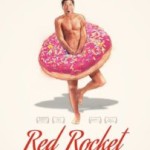 Director Sean Baker (The Florida Project, Tangerine) loves stories and characters that Hollywood regularly ignores. And his newest dark comedy Red Rocket continues to plumb the depths of America's underclass. It's the story of Mikey Saber, a once high flying porn star whose life has taken a downward turn and ends up back in Texas City begging his ex-wife to take him in while he figures out his next move. Simon Rex who was once a MTV V.J. and went on to act in a series of forgettable films steals the show as Mikey, a charming and self-centered hustler, proud of his porn awards and planning a return to California and his place in the biz. And that plan includes Strawberry (Suzanna Son in a breakout role), a 17-year-old girl he falls for at the local donut shop. Unfortunately, Mikey is not half as brilliant is he believes himself to be.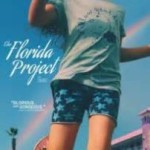 The Florida Project is from Sean Baker who brought us the wonderful Tangerine in 2015. It has a similar vibe, just a step up from documentary without a lot of story development. Where that one was on the streets of LA, this time it's summer in Orlando. School's out for a group of kids who live in low-rent motels not too far from Disney World. They spend their days running around looking for adventure and getting into trouble. 6-year-old Moonee (Brooklynn Prince) is the center of it all. She's foul-mouthed and full of piss and vinegar, just like her ne'er-do-well mother Halley (Bria Vinaite) who definitely loves her, but can't really take care of anything. Mom's figured how to get what she needs to hang on, but not much more. And the motel manager Bobby (Willem Dafoe) is seconds from throwing them to the curb.