Currently browsing the "
Truman Capote

" tag.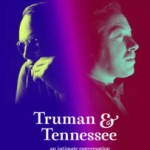 Tennessee Williams and Truman Capote were two of mid-20th century America's greatest writers. They were also close friends, though at times not so close. This new documentary examines that friendship, their celebrity, and their works. And it is told entirely in their own words, cutting between TV talk show appearances and clips from their famous movie adaptations, alongside a well-curated selection of their writings being read by actors Jim Parsons ("The Big Bang Theory") as Capote and Zachary Quinto (Star Trek) as Williams. It's a clever and engaging way to get to know these two geniuses.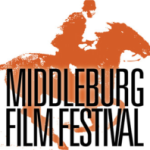 Another super tiring weekend in the bucolic Virginia hamlet of Middleburg watching more films than I should! I predicted early on that this festival would outgrow itself and I think it has come to that point. Too many people know about it and the growing pains have become chronic overcrowding at venues without room for expansion. I'm already searching for another festival for next year. (All suggestions are appreciated.) I saw fewer films this year, too, just nine — Marriage Story, The Capote Tapes, The Aeronauts, Frankie, Waves, The Report, The Two Popes, Atlantics, and Knives Out. I only gave one of them four stars and several were surprising disappointments. For too many it was great cast and great performances in an otherwise just okay movie. Here's my list with trailers and my preliminary impressions. Full reviews of select films will come later, so check back.