Currently browsing the "
Indian

" category.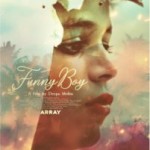 Set in Sri Lanka in the 70s and 80s, Funny Boy begins as a gay coming-of-age drama, and it is that, but it's also the story of the violent Sinhalese/Tamil ethnic tensions that came to boiling point during this period in a very bloody Civil War that lasted for decades. The central character Arjie (Arush Nand) is only 8 when the film starts, and he's already pretty sure of his identity, though his family keeps trying to make him more "masculine." But when his cool Aunt Radha comes home from Canada, ostensibly for an arranged marriage, she recognizes his spirit and encourages him to be himself. And frankly, he couldn't be different if he tried.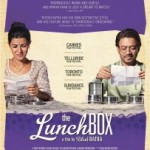 In this lovely little Indian chick flick, two lonely strangers meet through an accidental food delivery mix-up. Saajan is an accountant, a month away from early retirement when he starts receiving the wrong lunchbox from his lunch delivery person. I didn't know that there were such wonderful services available, but in Mumbai, thousands of people have hot lunches brought to their offices daily, many cooked at home just hours before. In this case, Ila thinks she is cooking for her emotionally distant husband, but once she finds out that another man is appreciating her cooking, she keeps on sending him her delicious food. It helps that Saajan has sent a note to her in the returned lunchbox praising her culinary skills, something her husband has never done. Soon she is sending food with her own notes, which he is happy to respond to, and their relationship develops from there.